DOTr orders termination of new Skyway collection system
By Ian Nicolas Cigaral (philstar.com) | Updated January 31, 2018 - 5:30pm MANILA, Philippines — The Department of Transportation has ordered the Toll Regulatory Board to terminate a new toll collection system at the Skyway.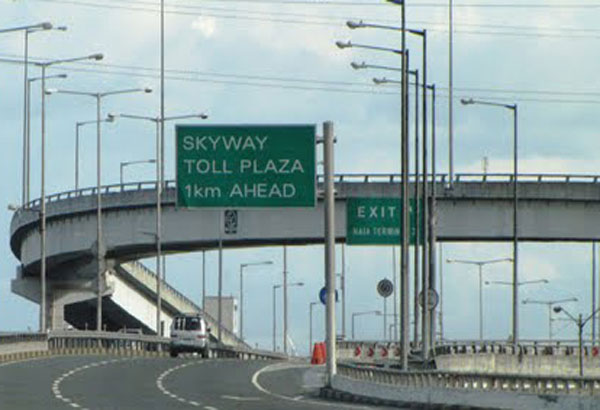 "In governance, public convenience always comes first. It's always public good over regulation," Transportation Secretary Arthur Tugade said in a statement issued on Wednesday, adding that collection scheme at the Skyway must "revert to the old one immediately."
The DOTr said the implementation of a modified toll collection system, which was started by the Skyway O&M Corp. last Saturday, coincided with the opening of a new toll plaza on the northbound section of the elevated Skyway.
That caused heavy traffic, prompting the Skyway management to temporarily shift to the old "pay as you enter scheme" effective Tuesday night.
"These changes have to be communicated well to the public. We cannot afford confusion on the road because that will surely result in congestion," Tugade said.
Last January 15, Skyway O&M Corp. said it would open the runway toll plaza on the northbound section of the elevated Skyway near the Ninoy Aquino International Airport on-ramp on January 26.
Headlines ( Article MRec ), pagematch: 1, sectionmatch: 1
The new toll plaza has three lanes dedicated to the faster Electronic Toll Collection system and four lanes—with up to five tellers per lane—dedicated to cash payments.
Document Actions