DSWD needs #RubyResponse volunteers in Cebu
Repackers and handlers are needed for the 24-hour operations at the Cebu International Convention Center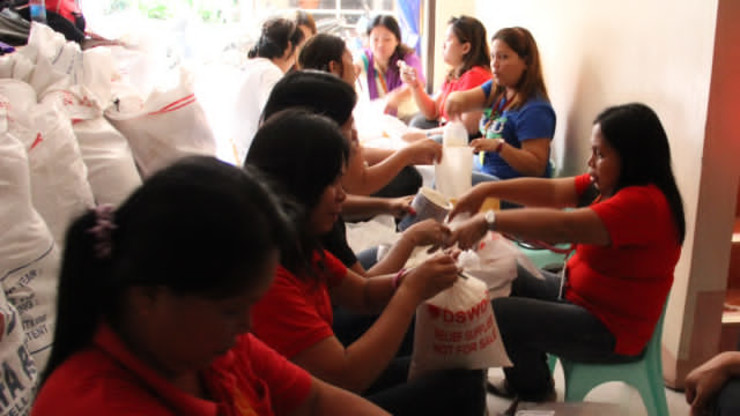 VOLUNTEERS: File photo of volunteers in the aftermath of Typhoon Yolanda
MANILA, Philippines – The Department of Social Welfare and Deverlopment (DSWD) is asking for volunteers in Cebu to help in the repacking of relief goods.
The appeal was made by DSWD Assistant Secretary Vilma Cabrera in a press briefing Sunday morning. Repackers and handlers are needed for the 24-hour operations at the Cebu International Convention Center.
"We're serving not just Cebu but other regions nearby," Cabrera said. Those who are interested may contact the Cebu offices of the DSWD and the National Disaster Risk Reduction and Management Council (NDRRMC).
Cebu was chosen as the "hub" to service Typhoon Ruby response requirements in the Visayas and Mindanao. DSWD Secretary Corazon Soliman is now in Cebu to lead the operations there.
Source: http://www.rappler.com/move-ph/issues/disasters/typhoon-ruby/77271-dswd-needs-volunteers-cebu

Document Actions